Search Results for:
patience
"I beg you to live the way God's people should live, because He chose you to be His. 2 Always be humble and gentle. Be patient and accept each other with love." Ephesians 4:1-2
Okay, I can think of several situations that God reminds me to be patient with each day. Just at this present stage, He prompts me to be patient with students at school, my own children, traffic, the forever process to even begin with our home renovations (!!!!), myself, certain family members, and the list could go on and on.
We often want to ask "Whyyyyyyyy, Lord?" Then I think about all the times God has been and still is patient with me. Boy oh boy, He probably would like to shake His head, raise His hands, and scream "Whyyyyyyyyyyyyyy, Stephanie?" But…oh yea, He's God. He exemplifies patience and love. The thing is (I think) He has the inside scoop. Our Heavenly Father sees the big picture and sees how we grow from these "trying" times, and that when we stick with Him things will turn out for His glory in the end. We, on the other hand, see the here and now and wonder why we can't have our demands or compliances now. Right now!
Breathe. Just breathe. There are lessons to be learned through each process. God's got this.
Yes, I have to continue reminding myself of those three little words right now while we are STILL waiting for even the county permit process to be completed so we can begin renovations on our country home. Even my builder said, "I didn't pray for patience, so I know this is not a test." I replied, "Me either!" All I do know is that in the end, to God be given ALL the glory.
"The Lord isn't really being slow about his promise, as some people think. No, he is being patient for your sake. He does not want anyone to be destroyed, but wants everyone to repent." 2 Peter 3:9
Friend, God sees the big picture. He keeps The Main Thing the main thing, and so should we. These situations in life will pass. We may think that our "hurry-up-and-get-to"s are of the utmost importance, but what we all need to really have a sense of urgency about is sharing Jesus' life and love with others.
So, right now, delight in the fact that if you are a Christian, YOU ARE HIS! All these "impatient situations" are building your character and will come to a conclusion. Tough? You bet! Worth it in the end? If you stick with God, absolutely!
"Yahweh, the Lord, is a kind and merciful God. He is slow to become angry. He is full of great love. He can be trusted." Exodus 34:6
"May God, who gives this patience and encouragement, help you live in complete harmony with each other, as is fitting for followers of Christ Jesus." Romans 15:5
"May the Lord lead your hearts into a full understanding and expression of the love of God and the patient endurance that comes from Christ." 2 Thessalonians 3:5
"Remember how the Lord your God led you through the wilderness for these forty years, humbling you and testing you to prove your character, and to find out whether or not you would obey his commands." Deuteronomy 8:2
Please click here to subscribe so you won't miss a journal entry. THANK YOU!!!
Follow me on Instagram @stephanie_shuff
I pray that you will enjoy soaking up The Son every moment of each day. –Stephanie
God gives you endurance and encouragement.
We should do the same.
Who do you need to give a little patience and encouragement to today?
All I know is that this verse came at a perfect time for me this morning.  Maybe you need these words of encouragement yourself.
I pray many blessings and much joy for you! Have a wonderful day. – Stephanie
I'm not sure if I am in need of patience today or what.  Maybe God is preparing me for something today where I will need to demonstrate patience through my words and actions.  But these verses spoke to me and I was able to connect them together.
I hope you find encouragement and strength in them as well.  Remember…strength, love, and patience comes from the Lord.  If it doesn't, turn and run to Him.
"With

patience

, you can make anyone change their thinking, even a ruler.

Gentle speech

is very powerful."  Proverbs 25:15
"May our Lord Jesus Christ Himself and God our Father, who loved us and by His grace gave us eternal encouragement and good hope, 17 encourage

your hearts and strengthen

 

you in every good deed and word

." 2 Thessalonians 2:16-17
"May the Lord lead your hearts into a full understanding and expression of the love of God and

the patient endurance that comes from Christ.

"

2 Thessalonians 3:5
I thank God for His patience with me.  May His love shine through each of us.  His grace is sufficient for me:  2 Corinthians 12:9 says, "But the Lord said, "My grace is all you need. Only when you are weak can everything be done completely by my power." So I will gladly boast about my weaknesses. Then Christ's power can stay in me."
(Lesson I've learned…Don't pray for patience, but arm yourself with the patience that comes from Christ for when you need it.)
Blessings and God's abundant love to y'all.
October 23
"Better to be patient than powerful;" Proverbs 16:32a
God seems to be teaching me this more and more each day.
Think about it, when we practice patience we may feel that we are more vulnerable during those times.  When we may want to control a situation, to feel more "powerful", God often nudges us in His humble direction, as if He is saying, "Patience, my child."
When we practice patience, we are exercising our reliance on God.  Relying on Him is exactly what He wants us to do.
When we practice patience, it may make us feel like we are not in control and fear may set in.  That's exactly what Satan wants us to feel.  But God tells us over and over again in His Word to "not be afraid".
Isaiah 41:13, "For I hold you by your right hand—I, the Lord your God.  And I say to you, 'Don't be afraid. I am here to help you.'"
This just made me think of the Beatles song, "I Want to Hold Your Hand".  That's what God wants to do…hold your hand, be The Man, and make you feel all happy inside.
When I reread this verse in Proverbs, I can see how God would put this verse in the bible.  When we are patient, it is definitely better than being powerful.  Why?  Because when we feel a sense of dominance, we've taken some authoritativeness away from God.  Ut-oh, don't forget Who is in control.
As I am typing this, God is teaching me all kinds of patience.  A lady kept texting me with long drawn-out messages. Enough! Cole kept coming in the room wanting me to make him some food. It's not even dinner time!  And then, Tim was putting a large Ziploc bag of fish in the freezer, and the bag busted all over the place.  Really, God? Okay.  I've got it.  "Patience, My dear."
Blessings and God's abundant love to all!
July 2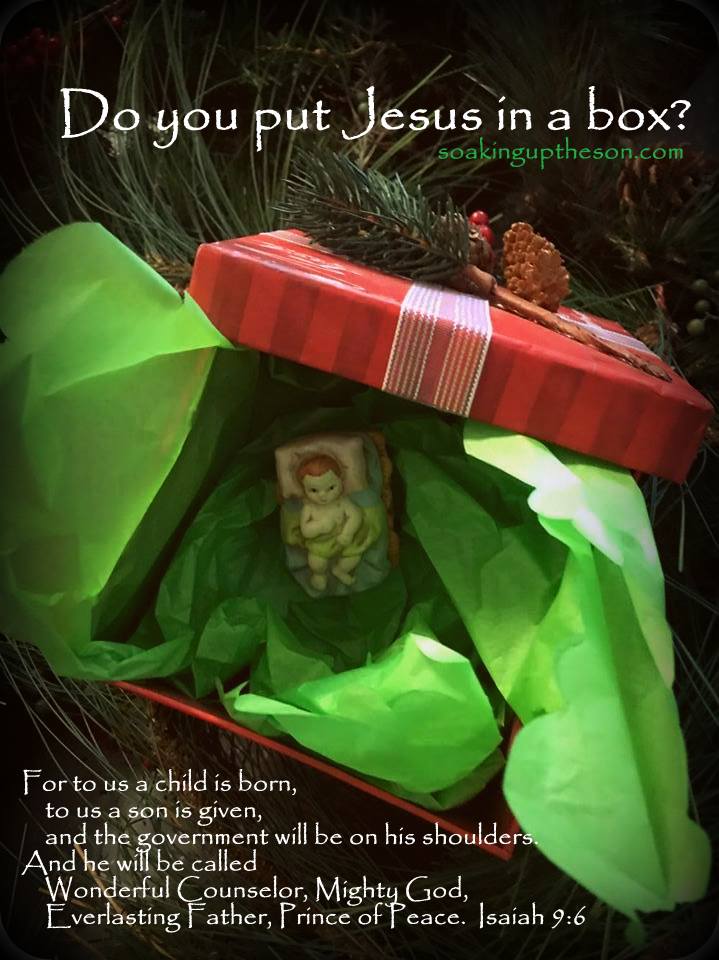 I waited!
It took will power and patience to hold down the excitement, but I did it, and the time is FINALLY here!
For months, while gallivanting through stores, Christmas was in the air…or at least on the shelves. When did Christmas decorations become the items to purchase as early as September? Seriously!
Seeing the beautiful decorations would get me giddy, then I would have a perplexed look and think, "Wait, it's not even Halloween…or Thanksgiving."
Recently, I saw someone post a slogan that said, "No, No, No, to Ho Ho Ho". I had to laugh and agree with the catchy phrase.
Oh, believe me, I was ready! I LOVE Christmas time and all that it entails. The week of Thanksgiving, the anticipation was building within me. My mind would curiously ponder, "What decorations do I even have?"
You see, last year I was totally out of it, thanks to loopy medication due to a broken tibia, fibula, and dislocated ankle, and surgery to give me a steel plate and six sturdy screws. So, my curious mind had complete reason to ponder, since I wasn't even the one displaying Christmas in my home last year. Thanks to a lifelong family friend, whom was my late mother-in-law's bestie, and talented to boot, Mrs. Karen decorated my tree last year.
Also, since we had just moved into our new and renovated home, I had eliminated the amount of décor from our previous home. This year, I had no awareness as to what décor has been lingering in the attic since the move.
A few days before Thanksgiving, my guys helped me bring all the Christmas storage boxes down from the attic. Don't worry, I remained patient and strong and had them put everything in the garage for me to unveil. No Christmas décor manifested the walls or doors or shelves inside my home until Thanksgiving was officially over. (Not that there's anything wrong with it.) It was difficult and tempting, but I was determined to stick to the "No, No, No, to Ho Ho Ho" policy until we gobbled down our turkey and stuffing.
That's when I saw Jesus in a box.
I love nativity scenes! That's what…He is…Christmas is all about anyhow.
Each year that I open a nativity box, I contemplate how many times I'VE (and STILL do) put Jesus in a box.
Natalie Grant beautifully sings her song, King of the World. The very first verse has a phrase which often gets me to the core. The words, and her voice, are graceful and powerful. Read for yourself:
I tried to fit you in the walls inside my mind I
try to keep you safely in between the lines
I try to put you in the box that I've designed
I try to pull you down so we are eye to eye
When did I forget that you've always been the king of the world?
I try to take life back right out of the hands of the king of the world
How could I make you so small
When you're the one who holds it all
When did I forget that you've always been the king of the world
(Click here to view Natalie sing "King of the World" in this breathtaking official acoustic video.)
I want to challenge you:
Are you what some may call a "Holiday Christian/Churchgoer"? Why just fellowship with other Christians and receive the teaching of His word just a few times a year? Make a commitment to attend church regularly. Grow closer to Christ with others.
Are you like me and have your own ping pong match with God when it comes to giving Him complete control of EVERY situation in life? Let's remember…He IS the King of the world. Don't do as the lyrics say and try to pull Him down so we are eye to eye with God. He isn't minor, He is majorly mighty!
As you take baby Jesus out of the box this Christmas season, take Him out of the box in your mind and allow Him to freely be the Boss of your life.
Happy Christmas decorating!
Many blessings and much love to you and yours,
Stephanie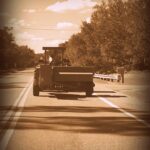 'Tis the season!
Some may say…"Tis the season:
To be jolly
To be thankful
For football
For shopping
For eating lots of turkey
For Jesus
For trying to tolerate family members during the holiday times
To put up Christmas décor before we even celebrate Thanksgiving
To be patient
Ahhh, patience. That is exactly what God put on my heart to write about today, when suddenly, there was the perfect illustration, right in front of me, on this topic.
I'm driving home. I see the car ahead of me put their brake lights on. Then, there's a tractor, sluggishly journeying down the road. I didn't get upset, roll my eyes, take a deep breath, or say anything I shouldn't say. Nope, I just smiled, laughed, and subconsciously said, "Good one, God."
God was clear in His instruction when he had Paul pen the words:
I beg you to live the way God's people should live, because He chose you to be His. 2 Always be humble and gentle. Be patient and accept each other with love.  Ephesians 4:1-2
The adjectives humble, kind, and loving, have been pressing on my heart this season.
Recently, I chose the shortest, non-ten-items-or-less line at the grocery store. It may have been the shortest line, but it was the longest wait.
There were two elderly ladies checking out. The sweet (I could just tell she was sweet by her countenance) lady paying was having trouble finding the correct change and paying for her groceries. The second seasoned citizen was holding the two small bags of purchased items. The cashier and bagboy would glance my way as if to say, "Sorry". I was in a bit of a hurry, but I was reminded that could be me one day. I will be that dainty, grey-haired lady, who may be holding up the line at the store. When they ladies left, the cashier calmly said, "Sorry. Thank you for waiting." I smiled and said, "No worries. That may be me one day."
Thinking of those "seasoned citizens", I have friends who are currently tenderly reversing the parent/child responsibility. My heart aches for them, and am humbled by their enduring actions. I'm reminded that I'm blessed to have my parents around, and there may come a time when I find myself in the comparable situation as my friends.
It is often difficult to display patience with those we love. They love us! Right? They will forgive us! Right? Hopefully for you as for me, these questions are true, yet…that is not a reason to demonstrate a lack of patience with the ones who love us most, especially our parents. After all they've done for us…I'm quite sure my mom and dad (and many other loved ones) had to be tremendously patient with me.
I am NOT going to pray for patience for you. We all know the result of that. But I do want to challenge you to demonstrate the godly character of having patience this season. I've heard that it takes six weeks to be consistent in doing something to make it a habit. Well guess what? There are six weeks left in the year! Why not begin today with being patient so you can start the new year off with a great habit, and a godly characteristic that will carry you far in life.
I type the word "patience" in the search section of this website. Sixty-nine! 69 posts regarding patience! I would LOVE to know which is your favorite, or top three. Maybe I should reread, edit, and compile these into a book. Hmmmm. What do you think? Please click on the following link for ALL 69! I even laughed out loud on a few and recalled some good and trying times. Confession…I haven't read ALL 69 yet. Patience. http://soakinguptheson.com/?s=patience&search=Search
I do pray for many blessings to you and yours, and for you to recognize those blessings, even the ones in disguise.
Love to all,
Stephanie
Each day I try to find inspiration through something. It may be as simple as sitting on my back porch listening to the birds and watching the squirrels (as I'm doing now). They remind me to speak out, communicate, prepare for days ahead, work hard, be mindful of my surroundings, and be free…all while I'm being still and allowing God to speak to me and through me. (Wow! I just realized how many great lessons just being still and observing these critters in my backyard can be for my walk with Christ!)
The past couple of days I'll been encouraged by reading a book. To those who know me…THAT isn't something I commonly do. I do enjoy reading, but I often get distracted and simply do not allow myself to sit still long enough to finish a book. This one is a quick and entertaining read, and I'm inspired to be creative and be determined and intentional in my activities.
Listening to music stimulates me as well. Recently I heard a new song being sung in church, and when I listened to those words and allowed God to open my heart to the meaning of the lyrics…I was blown away! It not only encouraged me, yet reminded me that God can make anyone clean through any circumstance in our lives.
We are to encourage one another and help each other grow stronger in faith (1 Thessalonians 5:11), so…on this Monday morning, please allow me to encourage you.
As you are getting ready for your day, remember to:
Clothe yourself with compassion, kindness, humility, gentleness, and patience. Forgive. Love. Let peace rule in your heart. Colossians 3:12-14 (simplified).
Be kind and compassionate to one another, forgiving each other, just as God in Christ forgave you. Ephesians 4:32
Be quick to listen, slow to speak and slow to become angry. James 1:19
Okay, so there is the ONE book that I do read daily…it's the bible. That's where my true inspiration comes from, and I wanted to share some encouraging with you from it.
I pray you have a fabulous day. Whatever you are going through, take the time to find inspiration and be an encourager to someone.
Blessings to you and yours. Enjoy soaking up The Son wherever you are. Stephanie
God's gone and done it again! THANK YOU, JESUS, for putting me in my place!
Yesterday was one of those days like the children's book I used to read to my second graders: Alexander and the Terrible, Horrible, No Good, Very Bad Days, only it was "Stephanie's Meltdown, Had Enough, No Good, So-So Bad Day".
Yep, I had a meltdown, and said a word I shouldn't have said (a couple of times, okay, a few times scattered throughout the day). Things were NOT going the way "I" had planned, or thought things should have gone, and my limit was tapped. (Not really tapped, but you get a picture. *wink*)
The evening did end with calmness, joy, a nice hot bath, and peace, and yea…and the Hallmark Channel.
Then, this morning God decided that the verse-of-the-day should be from Colossians 3:15, "And let the peace that comes from Christ rule in your hearts. For as members of one body you are called to live in peace. And always be thankful."
Okay, now let me retype this with emphasis on a few words that washed over me: "And let the PEACE that COMES FROM CHRIST RULE in your hearts. For as members of one body YOU are called to LIVE IN PEACE. And…ALWAYS BE THANKFUL!" So there was some HEAVY emphasis on a handful words, and oh-so-worth-them-all.
I recounted my yesterday and had some thoughts:
For those who were in my path…thank you for simply doing your job at that time, and your smiles.
For those five family members who knew…thank you for your text, lunch, retail therapy, ear, and just being there.
Things DID get done…not in my time, but in their time and in HIS.
Lord, I clearly don't remember praying for patience, but thank You for the lesson…now let's move on. LOL.
The sun did rise and set, just as God said it would.
Life did continue.
Troubles come, and they will pass.
I. Am. Blessed.
Count those blessings!
When stress occurs, baking commences. (Benefits for those around me now.)
Thank God for His new mercies, forgiveness, and unfailing love!
And as always…"This too shall pass", "Thy will be done", and "In His time".
Just like the song, "Thy Will" by Hillary Scott says…"Sometimes I gotta stop and remember that YOU'RE God and I AM NOT!"
I pray that you will not be overwhelmed by what life puts in front of you today, but overcome by knowing that God is in control.
Enjoy soaking up The Son, because He is so good!! Love, Stephanie
"And let the peace that comes from Christ rule in your hearts. For as members of one body you are called to live in peace. And always be thankful." Colossians 3:15
God either has a great sense of humor, is whispering in my ear, shouting in my psyche, or most likely all three this morning when I read today's scripture.
"What you should want most is God's kingdom and doing what he wants you to do. Then he will give you all these other things you need.  So don't worry about tomorrow. Each day has enough trouble of its own. Tomorrow will have its own worries." Matthew 6:33-34
He knows just what we need to hear, and when we need to hear it.
Thank You, Lord!
For a "logical/common sense girl" and her "financial minded" man, this reconstruction process has been interesting. We are blessed with fine workers and a Christian contractor. We know "construction always takes longer than expected". God's got this. It's crunch time.
"No worries, Stephanie. I am giving you what you need." –God
what about you? Do you need a gentle or SHOUTED reminder to rely on God for all your needs because He's got your best interest at heart?
Here's is a MUST HEAR/SEE video by Natalie Grant singing "King of the world". (PLEASE click here)
Yes! Yes, He is!!
Have a wonderful day.
I pray that you will enjoy soaking up THE SON every moment of each day. –Stephanie
What makes you feel joyful?
For me, a few things are:
My man, Tim
My children
Spending alone time with God and being in His word
Chocolate
Having my extended family all together
A day on the boat (beautiful weather, of course)
Traveling to new places
Laughter with family and friends
Music
A pedicure, okay…and a massage
Looking out and seeing God paint the sky glorious colors
A clean house
Hearing a child's giggle
Oh, how this list could go on and on for me.
In Psalm 119:1-2 it says, "Joyful are people of integrity, who follow the instructions of the Lord.  Joyful are those who obey His laws and search for Him with all their hearts." I appreciate folks of integrity. I often call my husband "my man of integrity". Maybe that's one of the many reasons why he makes me joyful. Yep.
When we follow God's instructions, we are joyful. He may take us through some detours along the way, but in the end…joy!
Searching God with all my heart…ahhh, pure joy. I just LOVE digging in His word, learning more about Him, and falling more in love with my Savior.
These verses make me smile because they take my mind to a mindset of blessings. But there are so many more verses on joy. Do you need a few to make you smile?
"A joyful heart is good medicine, but a crushed spirit dries up the bones." Provers 17:22
"May the God of hope fill you with all joy and peace in believing, so that by the power of the Holy Spirit you may abound in hope." Romans" 15:13
"Rejoice in the Lord always; again I will say, Rejoice." Philippians 4:4
"May my meditation be pleasing to him, for I rejoice in the Lord." Psalm 104:34
"My brethren, count it all joy when you fall into various trials, 3 knowing that the testing of your faith produces patience. 4 But let patience have its perfect work, that you may be perfect and complete, lacking nothing." James 1:2-4
Wait! What? "Count it all joy when you fall into various trials"? Um…yes. These are those "detours" I mentioned previously. When we stick with God through those tough times in life (and you WILL have them), He produces joy in the end. It is often hard, very hard, to believe that any joy can come out of a horrible situation, but that's what you must do…believe. Believe that God will see you through it all. He will.
So no matter where you are in life right now; whether you are in a blissful state of mind or a bonded one, know that when you have Christ in your heart, God is on your side, and joy, exceeding joy, is there for you.
I pray that you will enjoy soaking up THE SON every moment of each day. –Stephanie
Please click here to subscribe so you won't miss a journal entry. THANK YOU!!!
Don't forget to share your photos of sunrises and sunsets on social media and use the hashtag #soakinguptheson.